Mr. DeShun Parker
---
​9th Grade- Introduction to Engineering Design Course Outline
Designed for 9th or 10th grade students, the major focus of IED is the design process and its application. Through hands-on projects, students apply engineering standards and document their work. Students use industry standard 3D modeling software to help them design solutions to solve proposed problems, document their work using an engineer's notebook, and communicate solutions to peers and members of the professional community.
10th Grade-Principles of Engineering (POE) Course Outline
Through problems that engage and challenge, students explore a broad range of engineering topics, including mechanisms, the strength of structures and materials, and automation. Students develop skills in problem solving, research, and design while learning strategies for design process documentation, collaboration, and presentation.
11th Grade- Computer Integrated Manufacturing (CIM)-How are things made? What processes go into creating products? Is the process for making a water bottle the same as it is for a musical instrument? How do assembly lines work? How has automation changed the face of manufacturing? While students discover the answers to these questions, they're learning about the history of manufacturing, robotics and automation, manufacturing processes, computer modeling, manufacturing equipment, and flexible manufacturing systems. Using a three-dimensional model, students employ automation, comtrol systems, sensing devices, computer programming, and robotics to efficiently mass produce a product. Troubleshooting is emphasized throughout the course. This course is designed for 10th, 11th or 12th grade students.
12th Grade- Engineering Design & Development
In this course, teams of students spend the year solving problems of their own choosing. The teams apply principles developed in the preceding foundation courses and are guided by a community mentor. They employ all of the skills and knowledge gained through previous coursework to brainstorm possibilities, research current patents and regulations, construct a working model, test the model in real life situations (or simulations), document their designs, and present and defend the designs to a panel of experts.
HP Visit 4/16/15
Robotics & 3D printing with IED Students
Powered by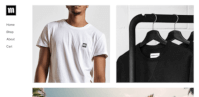 Create your own unique website with customizable templates.